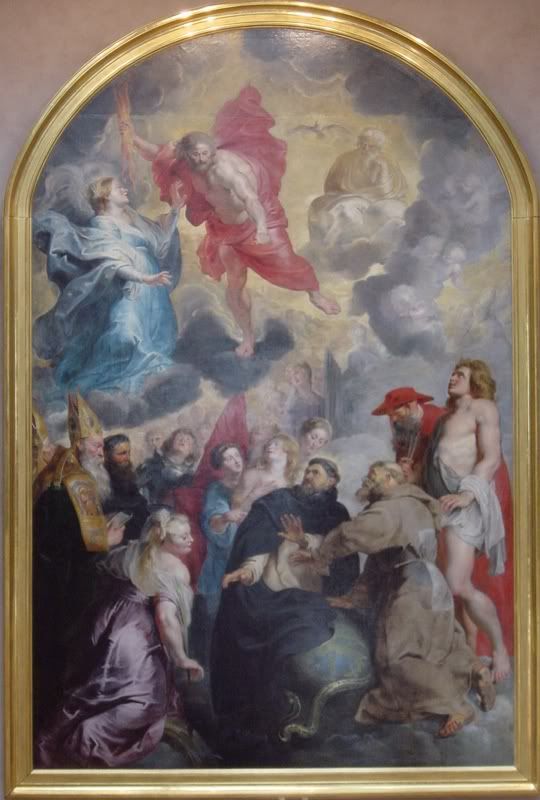 If I may, let me interject a personal note at the outset of this article. I used to be a Christian. For 28 years, from the time I was an 18-year-old college freshman, continuing as a minister and missionary, until sometime in 2005 (it's impossible to pin down and ending date), I was a believer in Christ as my Lord and Savior. But over a period of about a year, I began to allow myself to face up to some difficult questions, and eventually came to the conclusion that all the evidence I can find tells me that the existence of the God of the Old and New Testaments is extremely improbable. If you, dear reader, find that admission offensive, and for that reason choose no longer to visit my blog, then it will be to my loss. Yet I am willing to face that risk in order to be "up front" with my reading audience.
Additionally, I would like you to know that I do not write these articles in an effort to convince anyone of anything. I certainly do not begrudge you your faith, if faith you possess. I write these articles because I believe you might find these observations interesting, and perhaps even helpful and informative. With these confessions in view then, I move forward.
Viewing Christ more objectively is the title. Can I be objective? Not completely, I am sure, but more objective, I think so. More objective than I could have been a few years ago, certainly. How so? Because years ago I was wedded to certain beliefs, and was therefore unwilling to consider opposing points of view, answering all objections to my faith with facile and, even to me, unsatisfactory apologetics.
But a curious phenomenon occurred to me when I set aside the premise that the Bible was the inerrant, inspired, word of God. I began to look at it, if I may, more objectively, and passages that had never caused me a twinge of concern now took on a more worrying aura. I will share some of these with you now for your own consideration.
Christ's Petulance
"And seeing a fig tree in the way, He came to it and found nothing on it except leaves only. And He said to it, let no fruit grow on you forever. And immediately the fig tree withered away" (Matt. 21:19).
"And seeing a fig-tree with leaves afar off, He went to it, if perhaps He might find anything on it. And when He came to it, He found nothing but leaves, for it was not the season of figs. And Jesus answered and said to it, No one shall eat fruit of you forever. And His disciples heard…And when evening came, He went out of the city. And passing on early, they saw the fig-tree dried up from the roots. And Peter, remembering, said to Him, Rabbi, behold, the fig tree which You cursed has withered away" (Mark 11:13-21).
Let's not focus too much on the obvious discrepancy between these two accounts of the same alleged event, but let us touch on it: In the first account, the fig tree withered "immediately," which was clearly noted by the disciples since Matthew makes sure to mention that the miracle was instantaneous. In the second, the disciples only noticed the withering the next day. A trifling fault. But what concerns me is Christ's apparent fit of petulant anger. This story reminds me of something that happened many years ago at some family function or other. One of my relatives, an uncle I believe, on finding out that I had become a Christian, brought up this story and said that he always felt sorry for the fig tree, since the lack of fruit on the tree was clearly not the tree's fault. I laughed at the time at the thought that this man actually felt sorry for a tree. I don't feel sorry for the tree, but I am concerned about Jesus' pique. Jesus was hungry, and saw the tree from a distance, so he went closer, hoping to find some figs. Matthew tells us that it was not the season for figs. Why would Jesus expect figs out of season? In any case, he finds none, so he uses his supernatural powers to put a curse on the tree, which causes it to wither and die. Was this not a little petulant of Jesus? Wouldn't it have been better to cause the tree to bear fruit right then? Shouldn't we expect of a perfect man a bit more serenity? This story reminds me of myself when I am hungry and get disappointed, like when I leave the drive-through, get home, and discover that they left out my sandwich. Burger King is lucky that I don't have super powers, I'll tell you that. Anyway, Jesus pulls it out in the end by making a lesson on faith out of the whole unfortunate business.
Bertrand Russell said this about the story:
Then there is the curious story of the fig tree, which always rather puzzled me. You remember what happened about the fig tree. "He was hungry; and seeing a fig tree afar off having leaves, He came if haply He might find anything thereon; and when He came to it He found nothing but leaves, for the time of figs was not yet. And Jesus answered and said unto it: 'No man eat fruit of thee hereafter for ever' . . . and Peter . . . saith unto Him: 'Master, behold the fig tree which thou cursedst is withered away.'" This is a very curious story, because it was not the right time of year for figs, and you really could not blame the tree.
I share his sentiments.

Christ's Revenge
"The Son of Man shall send out His angels, and they shall gather out of His kingdom all things that offend, and those who do iniquity, and shall cast them into a furnace of fire. There shall be wailing and gnashing of teeth" (Matt. 13:41).
This is a much larger and more disturbing teaching. The doctrine of hell, of everlasting punishment, described by Jesus as a "furnace of fire" and the torments of which cause his victims to cry out in pain and terror. Many Christians attempt to make this teaching more palatable and appropriate to today's sensibilities by saying that hell is only annihilation; you simply cease to exist. Others say that the pain is only the loss of the presence of God. Still others paint Christ as an innocent bystander, watching in horror as sinners send themselves to hell, as if he had nothing to do with it. Yet none of these machinations holds muster. It is plain to see that God (and Christ) created man, who messed up (a design flaw, clearly God's responsibility), and so he sends Christ to offer a way out of the mess he created, and anyone to whom God chooses not to extend the gift of faith so that they can accept his solution, gets to be tortured forever and ever, amen.
The apostle Paul anticipates complaints about this teaching in his letter to the Romans. Someone dares to ask, "Why does He yet find fault? For who has resisted His will?"
A reasonable question: God made me the way I am, so how can he find fault? Paul's reply: "No, but, O man, who are you who replies against God? Shall the thing formed say to Him who formed it, Why have you made me this way? Does not the potter have power over the clay, from the same lump to make one vessel to honor and another to dishonor?" In other words, Don't question God. He has a right to do with you whatever he wants, so just shut up.
Not a very comforting answer.
From time to time I will share similar thoughts and concerns with you. I'd like to hear your comments.